EDFA Edu-Kits are designed to expedite the development of the necessary hands on practical skills and to experimentally demonstrate basic principles of EDFA.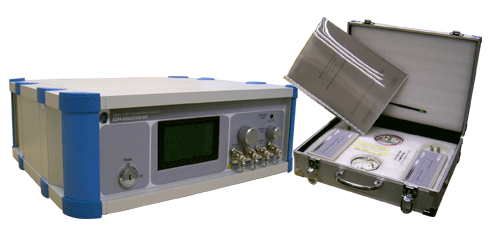 The objectives of the EDFA Edu-Kits are:
to learn the operation principle of EDFA

to introduce the components of EDFA - pump laser, wavelength division multiplexers, Erbium-doped fiber and optical isolators

to construct a fully functional Erbium-doped fiber amplifier

to experimentally assess the performance of the EDFA in terms of noise figure, gain and saturation output power





Equipment / Components for EDFA Edu-Kits


1 Benchtop Unit Containing a FBG-Stabilized 980nm Pump Laser, a 1550nm DFB laser and a Receiver and a Variable Optical Attenuator
2 Optical Isolators
1 Erbium-Doped Fiber Module
1 Optical Bandpass Filter Module
1 Wavelength Division Multiplexer (WDM)
6 FC/APC Adaptors
1 Instruction Manual for Benchtop Unit
1 Teaching Manual for EDFA Experiment



* Opto-Link Corporation Ltd reserves the right to make changes to the products described herein without notice.
© Opto-Link Corporation Limited 2002-2012. All Rights Reserved.